About
Latest Update:
19 Feb 2021
Infrastructure
SENAI CIMATEC Events Center was designed according to all accessibility norms. With high-standards installations to hold a diversity of events, the center can even host simultaneous affairs.
Auditorium: 876m² space, with capacity to hold 1000 people at once, or an option to split the space in 4 different 200m² auditoriums to hold 250 people each.

Foyer

: A covered 404m² space to hold receptions, buffets, business meetings, gallery expositions or exhibition stands.

VIP Rooms

: Reserved rooms with private access and exclusive bathroom facilities

Press Room

: Multiple stations and structure for journalists, with WiFi available and exclusive bathroom facilities.

Mezzanine

: Audiovisual islands for each module with adequate structure for simultaneous interpreting.

Pavilion

: Area of 867m² with a height of 5,75m, adequate for expositions, stands, or demonstrative performances and able to accommodate a flow of up to 2000 people. Integrated to the structure, there is a 32m² support room and a 152m² entrance hall, excellent for holding a registration zone at large events.
Latest Update:
19 Feb 2021
Location
SENAI CIMATEC is located at recently reconstructed Orlando Gomes Avenue, in the city of Salvador, capital of Brazilian state of Bahia and the 3 rd largest city in the country. Founded by the Portuguese in 1549, Salvador was the first capital of Brazil and, to this day, it is home to many examples of Portuguese colonial architecture and historical monuments. Salvador is also known for its tourist attractions, being one of the main holiday destinations in the country, as it offers a wide variety of entertainment options for tourists, such as Pelourinho, Mercado Modelo, Elevador Lacerda, Mercado do Rio Vermelho, Porto da Barra, Praia de Piatã, Ponta de Humaitá e Igreja do Bonfim, besides the many beaches located just north of the city, among which there is Praia do Forte.
Salvador is home to an International Airport, from which there are many transportation options towards locations in the city. From Deputado Luís Eduardo Magalhães International Airport to SENAI CIMATEC, you can choose to take a cab, an Uber, or maybe rent a car. By taxi, it is an approximate R$30,00 ride; by Uber, you would spend around R$20,00. You can also access rentcars.com to check for car rental options and prices.
Another viable option is to take a bus service if you are staying at any of the hotels attended by First Class Airport Bus Service, the company in charge of this kind of transportation at Salvador International Airport. Their ticket costs R$30,00.
Latest Update:
19 Feb 2021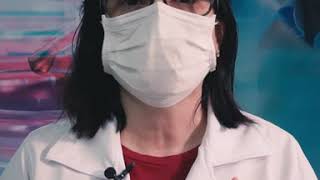 Auditório 1 - modulado para 250 pessoas
Auditório Modulado 500 pessoas
Pavilhão de Feiras - Fundo